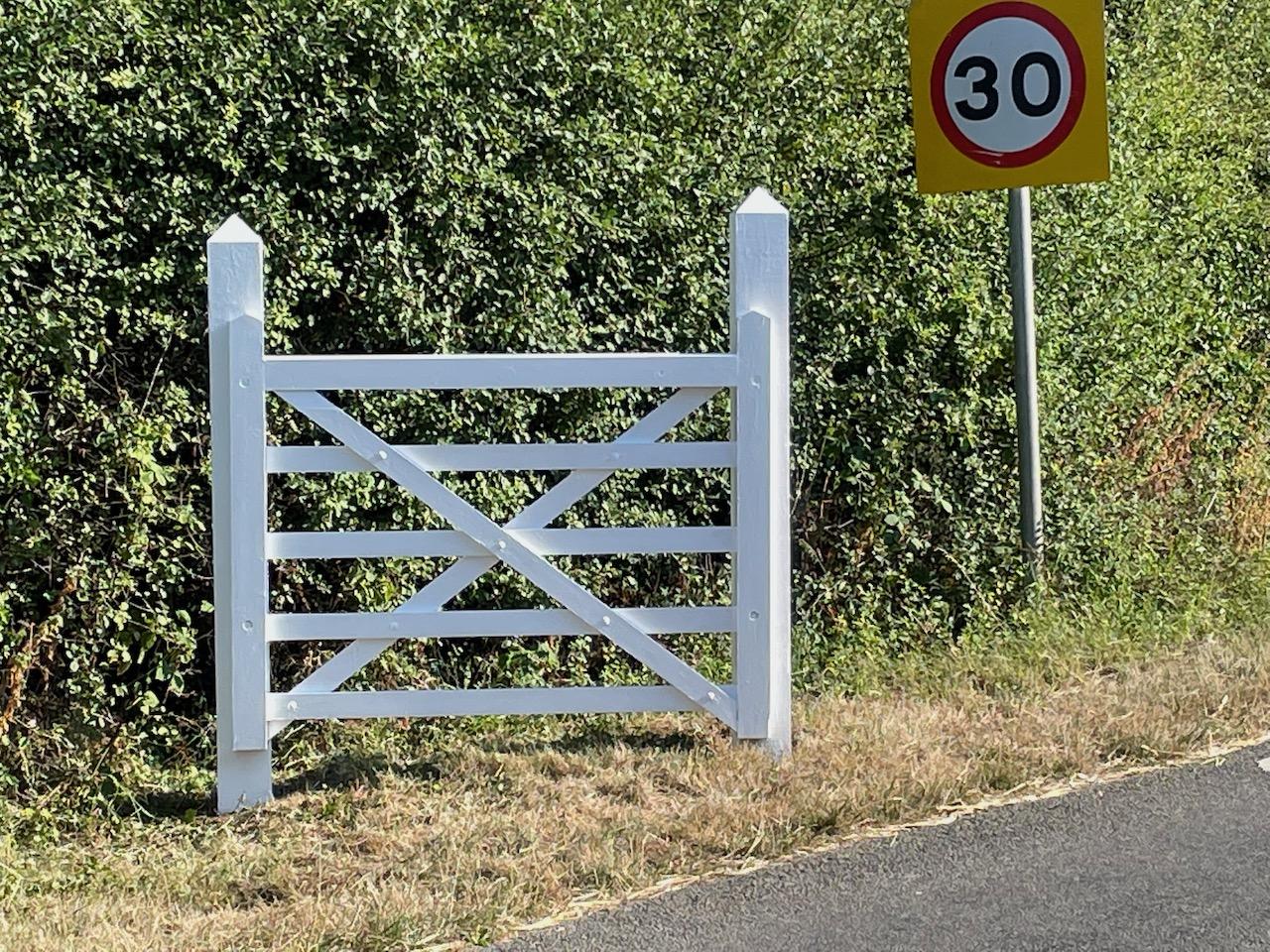 The Speed Reduction Gates are in the process of being refurbed.
The minutes of the 4th July 2022 discussed how to repair the Speed Reduction Gates.
The following is an extract from the minutes.
The need painting and minor repair.
Two options: Pay for them to be painted or set up a working party.
The second option was agreed.
UPDATE: 11 August 2022
The gates on Fenton, Dry Doddington and Brandon Road have been repainted.